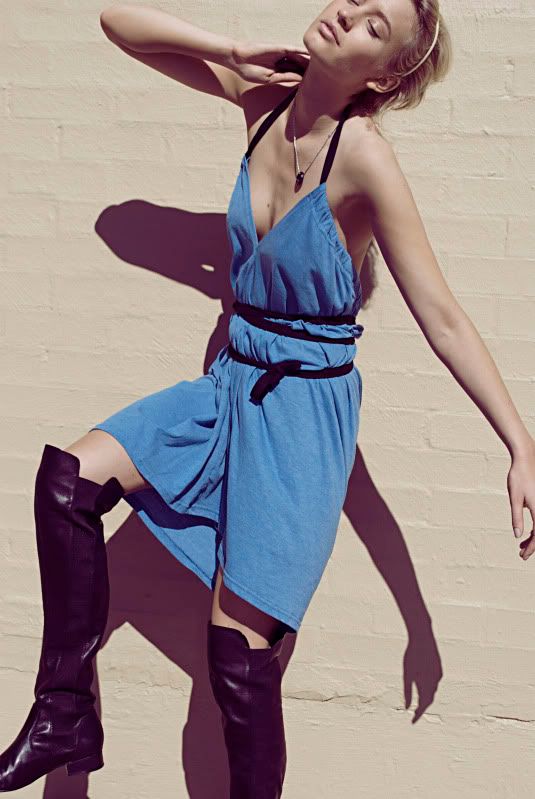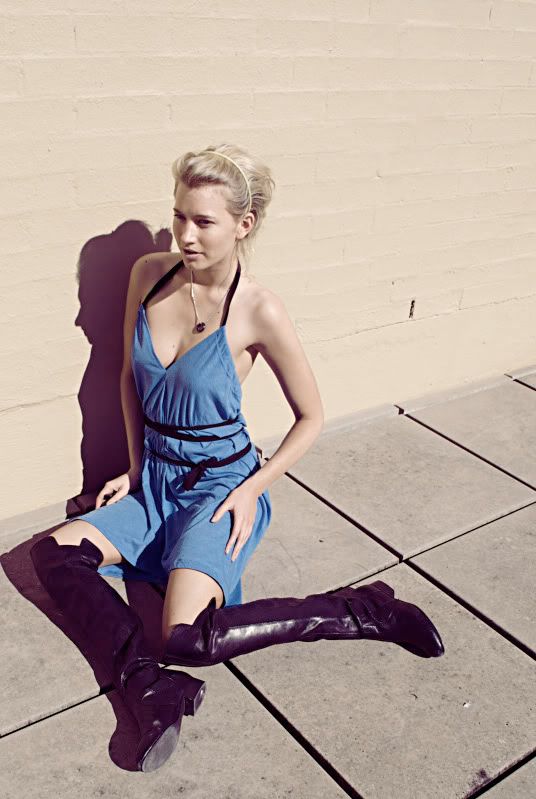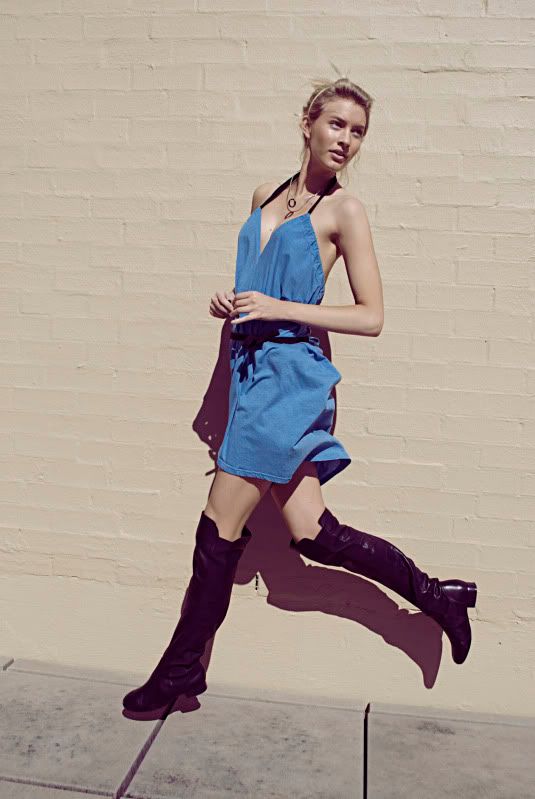 Heres me in an American Apparel dress that you can wear a million ways (I'm sure its been worn to death in the blogosphere!) but I love it because it reminds me of the dress that the seagull gives Ariel in The Little Mermaid when she first gets her human legs. Always sentimental of my childhood.
I just finished editing this set of outfit pictures and began running through all the questions you all gave me when Priscillas called and dished me out a couple last minute castings. So I'm quickly posting this and rushing out the door – this evening I'm doing the Bonds S/S Launch (thus the spray tan) so if I'm on the ball I should manage some backstage shots of all the models in hair and make-up.
Hi to all the Sydneysiders who recognised the sexy UTS building, how great is this weather?! Hope I see some of you out on the street.
dress, American Apparel
boots, Sportsgirl (from the accessories store near Town Hall)