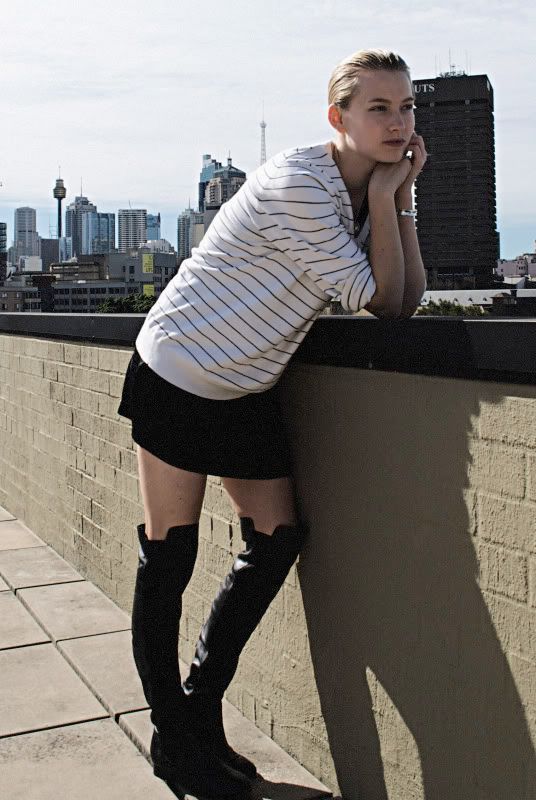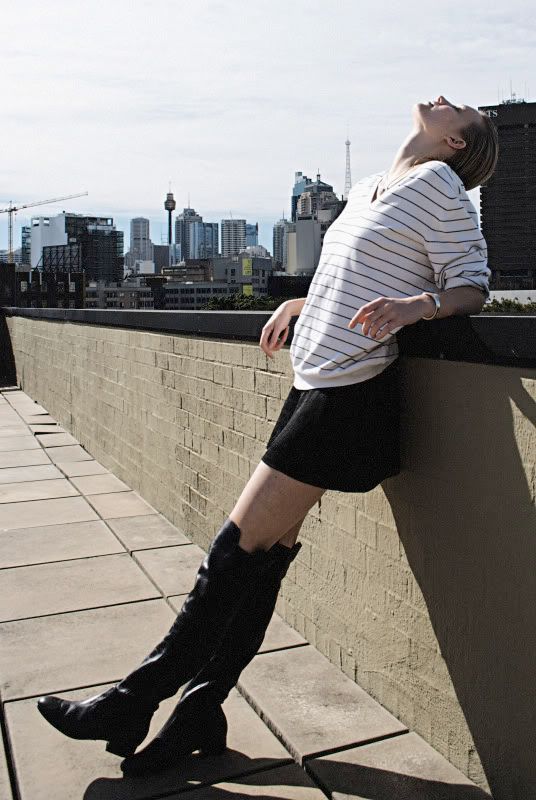 I've purchased new knee high boots from Sportsgirl and I'm pretty obsessed with them, I've seen this style around for some time now and haven't committed to purchasing them because they were a tad on the pricey side – finally I found them on sale!
They are so easy to style, I love the silhouette with a short skirt and loose top. Prepare to get a bit more of this boot action over the next week or so, I think they are great, they flatter the legs without the need for a heel. Brilliant!
Will be answering all questions in my next post, thanks so much guys.
boyfriends jumper, industrie
satin dress, sportsgirl
boots, sportsgirl