(catriona and I wearing Ossie Clark)


(ha! poser)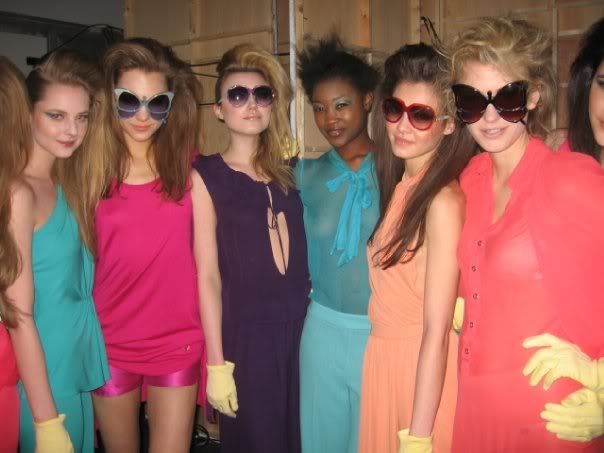 (zuzana, emma beam, catriona, betty, frankie, me – all models1)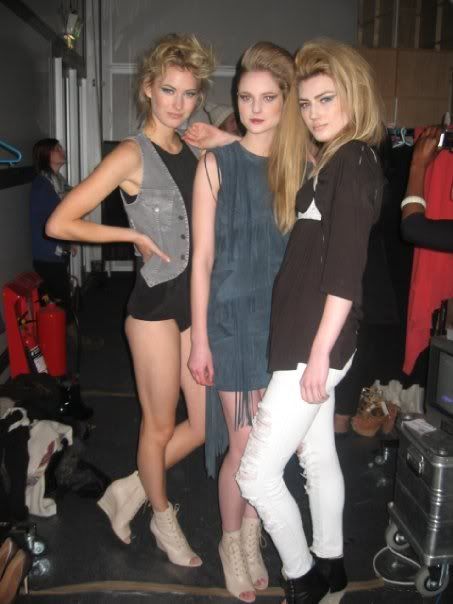 Love this leather fringe dress in the middle (me, zuzana, catriona)
Happily moved and unpacked my life to my new apartment. The only drawback to this is that for some reason its going to take a few weeks for my internet to be set up, incredibly frustrating. What is this? The stone ages? Just when I was prepared to take my blog to another level and post more frequently… Im currently sitting in a internet cafe using an awful PC and listening to the mindless and noisy banter of teens playing World of Warcraft and about to smack my head on the desk. All I can do is upload a few pictures I've taken off my facebook of me and my close friend Catriona and a few other gorgeous models at London Fashion Weekend.
I miss my internet! Im so lost! Blogger isn't even working properly on this stupid PC.