JULIAN MACDONALD FW09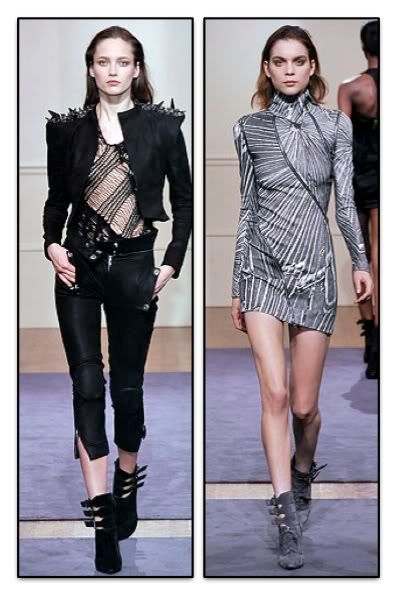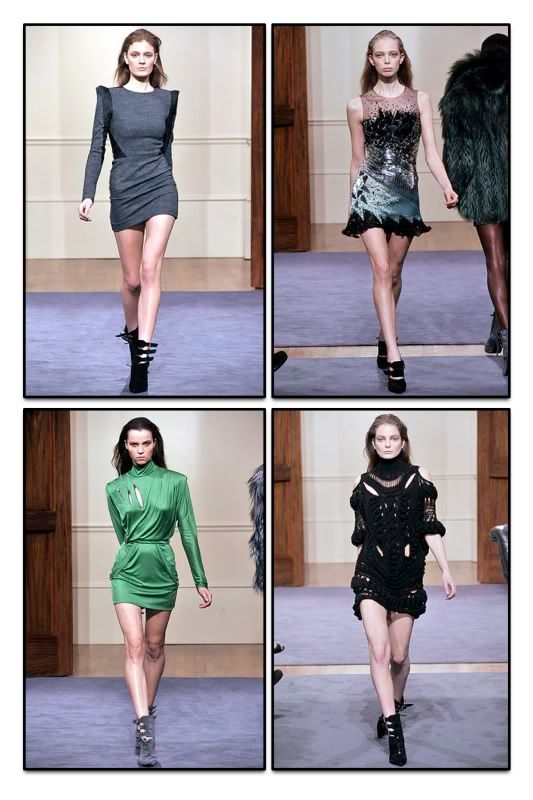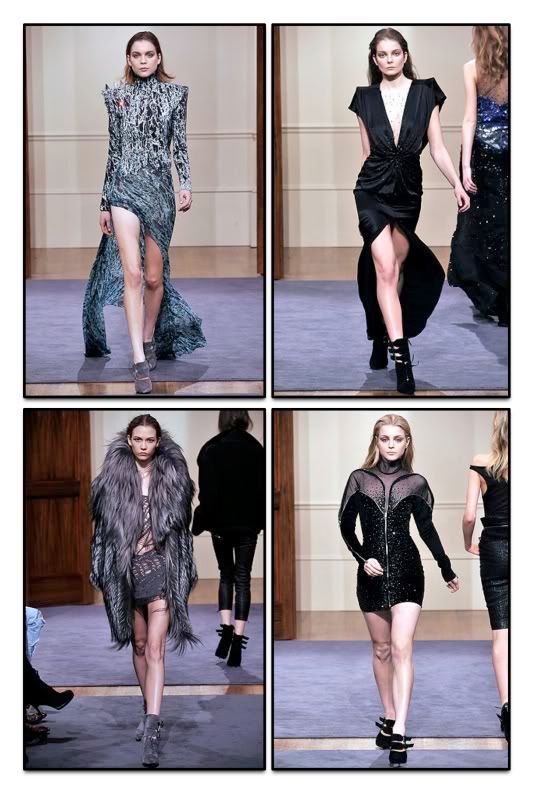 (pics, Style.com)
Wowzer. This flew under my radar somehow but thanks to my friend Susie I've got this bit of inspiration front and centre. Mass shoulder spikes. Long sleeve, square shouldered mini dresses. Fur and zips and wool and glitz. Brilliant shoes.
Like Balmain meets Givenchy meets Topshop Unique.